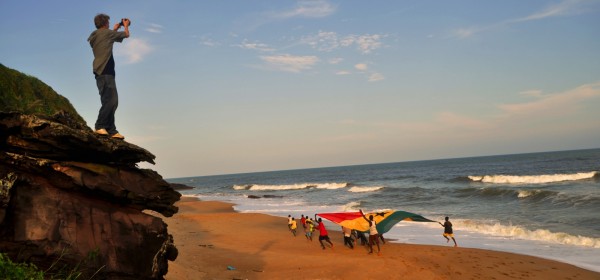 HIP HIP HURRAY!! In March PROFESSIONAL PRODUCTION published an article about the film workshop in Komenda, how it is to study film at NAFTI (National Film and Television Institute) and an overview about the Ghanaian Film Industry.
Here's an overview of the content of the March issue: http://www.professional-production.de/archiv/ausgabe-0312/
The Berlinale is over now and everybody who enjoyed it to the highest could already be an owner of the new March issue of the film journal "PROFESSIONAL PRODUCTION".
But there is always a good reason for searching my blog for the newest stuff because the friendly chief editor Ruodlieb Neubauer already gave me a PDF of the article which I can publish here.
>>> JUST CLICK THE PICTURE TO DOWNLOAD THE FULL ARTICLE.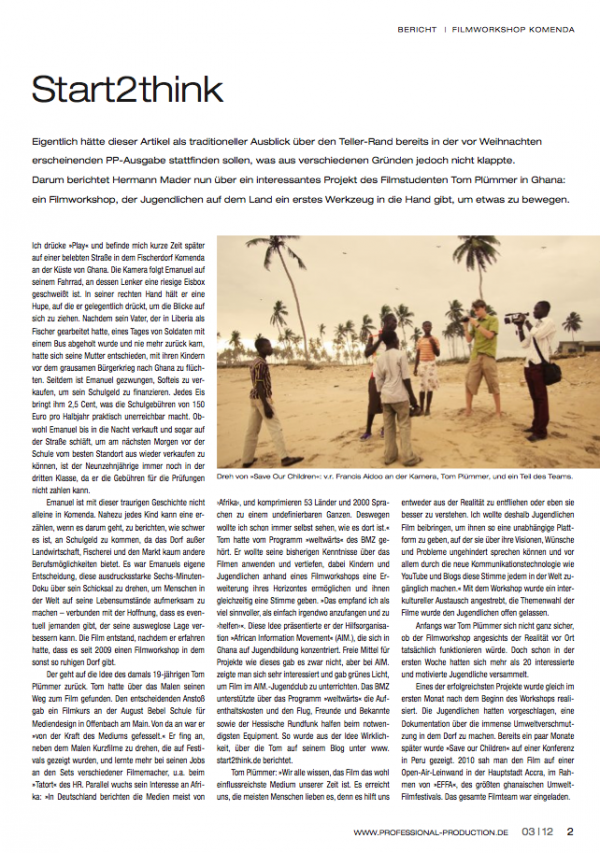 Enjoy the article and pass by again for the next blog post.
Cheers! tom
SUPPORT PROFESSIONAL PRODUCTION
Support the film family!
During many phone calls with the editorial team i found out that they are very friendly workaholics (like me!) with the deep love in film and especially film technology.
For just 11€ YOU CAN GET A TEST-SUBSCRIPTION for 3 issues (Probe-Abo) to check if you like it: http://www.professional-production.de/abo-service/probe-abo-der-professional-production/
Otherwise just buy it at any newspaper shop..
If I can get the article here, why should i buy it??
THE SIMPLE ANSWER..
IF YOU LOVE FILM AND YOU LIKE FRESH 'N' TASTY KNOWLEDGE, THEN SUPPORT PROFESSIONAL PRODUCTION